Monthly Flying Star combinations for
April 5th to May 5th, 2022
This page is entirely built with Webstarts Copyright 2019
Disclaimer
Last updated: August 14, 2019
The information contained on https://balancefengshuinutrition.com/ website (the "Service") is for general information purposes only.
Balance Feng Shui & Nutrition assumes no responsibility for errors or omissions in the contents on the Services

The contents of Balance Feng Shui & Nutrition, such as graphics, texts, images, information and other materials contained in the Balance Feng Shui & Nutrition website ("content") are for informational purposes only. In no event shall Balance Feng Shui & Nutrition be liable for any special, direct, indirect, consequential, or incidental damages or any damages whatsoever, whether in an action of contract, negligence or other tort, arising out of or in connection with the use of the Service or the contents of the Service. Balance Feng Shui & Nutrition reserves the right to make additions, deletions, or modification to the contents on the Service at any time without prior notice.

All Medical Nutrition Therapy information provided here are from a team of professional Registered Dietitian Nutritionists (RDN) who are registered by the Commission on Dietetic Registration in the state of California USA . These information are however, not intended to be a substitute for a medical diagnosis by your Medical Physician. Always seek the advice of your Medical Physician and qualified professional healthcare providers with any questions you may have with a medical condition

This Disclaimer for Balance Feng Shui & Nutrition has been created with the help of TermsFeed.

Balance Feng Shui & Nutrition does not warrant that the website is free of viruses or other harmful components.

Month of the Yang Wood
Dragon
The Dragon, Rat and Monkey form Water element.
It will be a profitable month If you have these signs and Water in your chart, especially if water is your Wealth element.
The Dragon is the secret ally of the Rooster; their combination creates Metal element. This can mitigate a clash and they can both prevent each other from getting into harm when it occurs.
Dragon forms a directional clash with the Dog (SE 1 and NW 1) which can result to injury.
Both the Dragon and Dog are 'storage animals' ~ Dragon has Earth Wood, and Water, while Dog carries Metal and Earth within. Storage animals have a very versatile personality which enables them to easily adapt in challenging circumstances when needed. This month however, could be very challenging for the Dog since the elements it carries are weak.
***************************************
Here is an analysis of the Monthly Flying stars combinations for this month of April 2022. The big stars are the annual stars and the small stars on the lower right are the monthly stars.
This is a very interesting month which has Hetu combinations on 4 sectors ( West, NW and NE & South) and a sum of ten combination at the East sector.
Remember, the energy in the sector that has your personal Gua number (personal life sector) automatically bestows you that energy for this month, in addition to the sectors you may wish to activate to achieve your goals.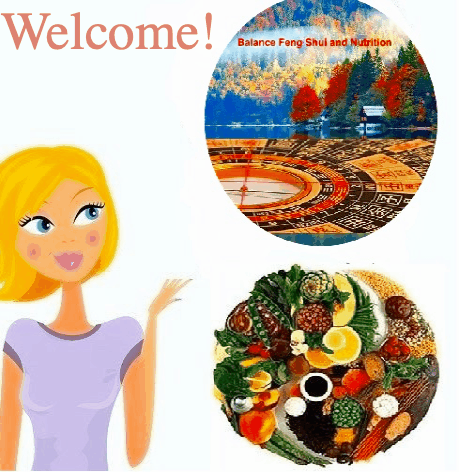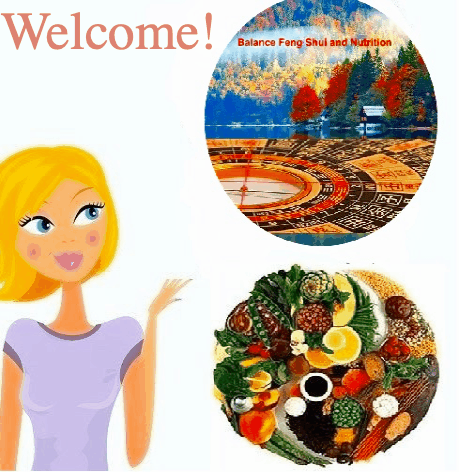 ~Earthly and Man Realms ~
North Sector~ stars 1 &

5



Hexagram~ "Not yet Accomplished

"
Star 5

flies to the North this month and its combination with star 1 produces a strong-headed, guarded and very unstable energy that may turn aggressive and disastrous when engaged with.
The North also has the 3 killings this year and the combination with star 5 will provide further complications when accidentally activated. Both star 5 and the 3 killings will be provoked with ground-breaking activities and renovations. Avoid the North for this month; you may also consider to upgrade your heavy metals at the sector.



NorthEast Sector~ stars 8 & 3
Hexagram~"Lesser Exceeding"
Star 3 flies to the NE and brings to the sector the energies of persistence and longevity. Its combination with star 8 forms a Wood Hetu which stands for growth and augmentation. It is good to activate for a financial improvement or if one seeks an enhancement in wealth. However, only the NE 2 sector can be activated this year since NE3 has the Grand duke visiting and NE 1 is a part of the 3 killings for the year.
Continue to keep the NE 1 and NE3 sectors quiet. When negotiating, keep your back to the Grand Duke sector for support.
East Sector ~ stars 3 & 7

Hexagram~ "Following"
A sum of ten is formed with the combination of stars 3 and 7 at the East. This brings energy that can effectively influence or bring together a group or a crowd that shares the same set of interests. It is beneficial to use if you wish to expand your business by leveraging on what is popular at the moment. This energy is also helpful if you want to gather people for a successful event.
Southeast Sector~ 4 & 8~
Hexagram~ "Poison" (internal difficulty)
The SE sector which is the home of the Wood Dragon brings energy for wealth growth that may take time to achieve but will be beneficial for long term ( ie: intellectual properties through writing, financial learning, etc) As the hexagram suggests, the energy from the combination of stars 4 and 8 requires patience; one will need to exert more energy over time since the progression will be slow.

South Sector ~ stars 9 & 4~Metal Hetu

Hexagram~ "Family"

Wood Star 4 flies into the South this month which will feed and enhance fire star 9 and will make it glow brighter! Star 4 also has a "peach blossom property which attracts many followers.
The South is a great sector to activate this month if you want to expand your business and create a community or tribe of followers, since it can give prominence especially if you are in the social media or networking field. You however need to make your self visible. The energy will also be good for those seeking promotion. Again, one needs to show that they are deserving by being visible to their superiors.
Southwest Sector ~ stars 2 & 6
Hexagram~ "Stagnation"
Although star 6 brings energy for authority and discipline, the SW sector represents a massive field that is not yet fully plowed, or a huge population who are not trained. Time is needed to cultivate the field or to produce competent people and it will be successful eventually. At this time, it is better to maintain the current situation so the energy here will not be beneficial to activate for now.
The SW 3 sector ( home of the Monkey) is also the year-breaker or "Sui Po". Continue to keep the sector free from ground-breaking activities and renovations. Continue to upgrade your heavy metals here if needed.
West Sector ~ stars 7 & 2~ Fire Hetu
Hexagram~Arriving
The combination of stars 7 and 2 at the West brings energy for Enhancement and Intensification. The sector will be useful to activate, to command attention and improve communication ~ also good for writing.
As the Hexagram suggests, if the sector is activated, things will start to open up giving one great opportunities to improve in their field of work especially if it involves communication.
Northwest Sector ~ stars 6 & 1~ Water Hetu
Hexagram~ "Waiting"
Since metal ( star 6) creates water (star 1 which is visiting for the month), the energy brought by this combination is somewhat (diluted) weak and diminished. It will however be good for prospecting and further exploring, so one needs to be diligent; the results will still be promising. Seek help from helpful people if needed.
.
Center ~ stars 5 & 9
The combination of these 2 powerful stars intensifies their qualities and since star 5 will also be magnified, the ending result will not be good. This is especially unfavorable in a home that has an open space floor plan; since it will easily dissipate to the other sectors.


It will be Best to continue to keep the Center quiet and free from renovations !
References: Joey Yap Academy; Kevin Chan, Christian I-ching, Richard Wilhelm; Abundance Chi; Beth Grace
Hexagram Archetype #38
Opposition
above LI / THE CLINGING, FLAME
below TUI / THE JOYOUS, LAKE
"Above, fire; bel

ow, the lake.
The image of OPPOSITION.
Thus amid all fellowship
The superior man retains his individuality."
When people live in opposition and estrangement they cannot carry out a great undertaking in common; their points of view diverge too widely. In such circumstances one should above all not proceed brusquely, for that would only increase the existing opposition; instead, one should limit oneself to producing gradual effects

in small matters. Here success can still be expected, because the situation is such that the opposition does not preclude all agreement.
In general, opposition appears as an obstruction, but when it represents polarity within a comprehensive whole, it has also its useful and important functions. The oppositions of heaven and earth, spirit and nature, man and woman, when reconciled, bring about the creation and reproduction of life. In the world of visible things, the principle of opposites makes possible the differentiation by categories through which order is brought into the world

.
~

Richard Wilhem
There is a time...
~To recognize that opposition and disagreements among the community make it difficult to work together to achieve common goals.
~To refrain from acting out of hurt Ego, which only makes matters worse.
~To focus on making only small advances in areas in which agreement is possible.
~To categorize the divergences and thereby create the seeds of future order.
~To hold true to one's own individuality and not be lulled into pointless bickering.


Now is that time. ~ Christian I-Ching