Monthly Flying Star combinations for
August 7th to Sept 6th 2022
This page is entirely built with Webstarts Copyright 2019
Disclaimer
Last updated: August 14, 2019
The information contained on https://balancefengshuinutrition.com/ website (the "Service") is for general information purposes only.
Balance Feng Shui & Nutrition assumes no responsibility for errors or omissions in the contents on the Services

The contents of Balance Feng Shui & Nutrition, such as graphics, texts, images, information and other materials contained in the Balance Feng Shui & Nutrition website ("content") are for informational purposes only. In no event shall Balance Feng Shui & Nutrition be liable for any special, direct, indirect, consequential, or incidental damages or any damages whatsoever, whether in an action of contract, negligence or other tort, arising out of or in connection with the use of the Service or the contents of the Service. Balance Feng Shui & Nutrition reserves the right to make additions, deletions, or modification to the contents on the Service at any time without prior notice.

All Medical Nutrition Therapy information provided here are from a team of professional Registered Dietitian Nutritionists (RDN) who are registered by the Commission on Dietetic Registration in the state of California USA . These information are however, not intended to be a substitute for a medical diagnosis by your Medical Physician. Always seek the advice of your Medical Physician and qualified professional healthcare providers with any questions you may have with a medical condition

This Disclaimer for Balance Feng Shui & Nutrition has been created with the help of TermsFeed.

Balance Feng Shui & Nutrition does not warrant that the website is free of viruses or other harmful components.
Month of the Earth Monkey
The "great battle" is here as we approach the cooler months of Autumn. The Tiger-Monkey clash may bring a pivotal challenge or a need for a different focus and a change of direction for those of us who have the sign of the Monkey in any of the 4 pillars of our Bazi chart.
The clash in each of our 4 pillars in Bazi would mean a different path or change in our lives and or career as follows:
Clash in the Year Pillar
These will be challenges/changes in our surroundings, in our network, friends or grandparents
Clash in the Month Pillar
Challenges/changes in our work, career, parent, or siblings.
Clash in the Day Pillar
Challenges/changes in our spouse (their decisions, choices or over-all health. it may sometimes mean big disagreements ) or on ourself ( our decisions, outlook and or health)
Clash in the Hour Pillar
Challenges/changes in our investment, property, ambitions, dreams, desire or children.
In the clash relationship between the Monkey and Tiger, (Metal vs Wood) the Monkey carries the metal element~ it will definitely be a "screaming and physical" clash for the "Earth" (metal) Monkey to beat the "Heaven" Water ( wood) Tiger!
Moreover, since metal is the element involved in the clash, more often the physical clash connotes bodily harm in movement, which may be an "accident".
The Good news is that If you have both signs in your 4 pillars, they should appear "side by side" otherwise the clash is weakened and ineffectual.
The year 2022 carries the element of Water. The destruction relationship between Monkey and Tiger in our current times would continue to cause increased apprehension and anxiety for many which is brought by a possible recession, the economic uncertainties caused by the war and the still looming Covid pandemic.
What to do during this Clash:
1) Be extra careful with movement and travel during the Monkey month ( August to first week of September) and the months of February, May and August. November is a safer month to travel.
2) Watch and practice caution on the Tiger days ~
Tiger days in August 2022 – 5th, 17th, and 29th
3) Since Monkey-Tiger- Snake also form a 3 Punishment clash, refer to the pillar where these signs
(Tiger and or Monkey) fall in your chart These 3 signs (Snake, Monkey and Tiger) will feel the most challenging energies for changes for this month as follows:

~Monkey - forms Destruction with Snake but can combine with Snake to form water ~ There is a need to change and give up on our old ways of doing things to make way for something new to move forward.
~Tiger - forms Harm with the Snake. There is a need to look back on our blessings to cultivate our feelings of gratitude. In this way, it will lighten our load of loneliness or disappointments due to realization of broken promises, feelings of inadequacy, and lack of appreciation.
Watch and practice caution on Snake days~Snake days in August 2022 are the 8th, 20th, 1st of September
4) Watch and practice caution on Monkey and Tiger hours:
~ Tiger hours - 3-5 AM ( fortunately, most are not moving around these hours, but for those who work these early morning hours, be more cautious.)
~ Monkey hours- 3-5 PM - if you have to drive around these hours, be extra careful.
Wheww! Too much to handle?
How to weaken the ill effects of the clash using
Chinese Metaphysics:
Feng Shui
1) If possible avoid using the Center and or the Southwest sectors. If you have to use the SW (monkey sector) or NE
(tiger sector), make sure it is NOT at the SW3 or NE3 sectors.
2) Activate the annual Sun star 太陽 which is at the East 2 (90 degrees) this year ~(clash Rooster), if it has good stars combination this month.

3) You can also activate your nobleman star(s) if they have good stars combination this month.
4) You can use date selections and choose a good date for your important activities for the month.
Bazi and Chinese Astrology
1) Here is a summary of the different animal signs based on their Day clashes and their secret allies~ ( protection)



Birth Year Day Clash Animal Protection
Tiger 寅 Monkey 申 Snake 巳
Rabbit 卯 Rooster 酉 Dragon 辰
Dragon 辰 Dog 戌 Rabbit 卯
Snake 巳 Pig 亥 Tiger 寅
Horse 午 Rat 子 Ox 丑
Goat 未 Ox 丑 Rat 子
Monkey 申 Tiger 寅 Pig 亥
Rooster 酉 Rabbit 卯 Dog 戌
Dog 戌 Dragon 辰 Rooster 酉
Pig 亥 Snake 巳 Monkey 申
Rat 子 Horse 午 Goat 未
Ox 丑 Goat 未 Horse 午

~ The most sensitive clash is if we have Monkey in our Day pillar, since the physical clash would involve our self or that of our spouse.
To mitigate the ill effects of the clash:
If you have Monkey in your day pillar, you can use Snake (Monkey's secret friend which will combine with Monkey to form water), Dragon and Rat ( Monkey's 3 combination allies which when they combine will also form water)
These animal signs should however be present in your natal 4 pillars or your luck pillars. The Combination of Monkey with any of these 3 animals (snake, rat and/or dragon) forms Water ( which is the element of the Year)
Example: If you have both Monkey and Rat (their combination creates Water) in your pillars, check what the Water Element represent in your 5 Structures and the following are suggestions of what action to take:
Water as Wealth structure~ learn to practice prudence in your spending, purchases or even investments to be able to save more money to invest for a greater return.
Water as Output ~ Have a more objective and uncomplicated outlook at the things happening in your life. Be calm and not overwhelmed. Do things one at a time so that you can positively see things as they are, allowing you to effectively manage them.
Water as Influence ~ Stay focused and persevering. Do not lose sight of your goal. You may have to lie low for now but never lose sight of what you aim for.
Water as Resource ~ Try to plan for long term. You may invest in a new learning of a knowledge or set of skills to build a new foundation. You may be surprised of a discovery of a new purpose in life for your future.
Water as Companion ~ Prioritize your well-being. Stay away from too much stress (drama) to conserve your energy so that you can use them for the things and people that matter most to you.
2) If you have Monkey in any of your 4 pillars and Dragon and/ or Rat, in any of your 4 pillars, you can use the 3 Allies combination to initiate a change you would like. Choose auspicious date and using Rat days combined with Dragon hours or Rat hours combined with Dragon days:
Rat days~ August 15th and 21st
Dragon hours~ 7 Am to 8:59 AM
Dragon days~ August 7th, 19th & 31st
Rat hours~ 11Pm to 12:59 Pm
3) "Ding"Fire ( forges and reduce metal) and "Gui" Water
(exhausts the metal energy) are 2 elements that can also be utilized to mitigate the ill effects of the clash, as long as they are present in your natal 4 pillars or luck pillars and if these elements are useful to your chart.
***************************************
Here is an analysis of the Monthly Flying stars combinations for this month of August 2022. The big stars are the annual stars and the small stars on the lower right are the monthly stars.
All the flying stars are back to their original home sectors again this month; therefore, they possess a more intense energy!
Remember, the energy in the sector that has your personal Gua number (personal life sector) automatically bestows you that energy for this month, in addition to the sectors you may wish to activate to achieve your goals.
The Hexagram for each sector guides us towards the most suitable approach or mindset to have, when we choose to use the energy in the sector to benefit
us for the month.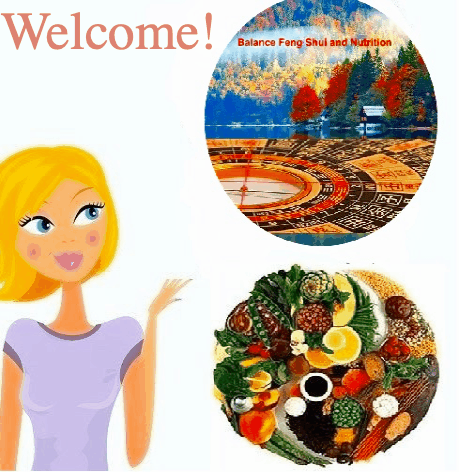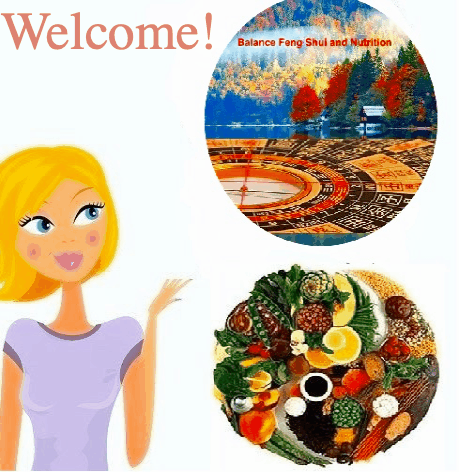 ~Earthly and Man Realms ~
Flying Stars combination for August, 2022
North Sector~ stars 1 & 1



Hexagram 29~ "Ka'n- the Abysmal, Water"
"Water flows on uninterruptedly and reaches its goal:
The image of the Abysmal repeated.
If you are sincere, you have success in your heart,
and whatever you do succeeds."
"Too much, unending flow of water can also designate danger...
But if properly used, danger can have an important meaning as a protective measure. I

f one is sincere when confronted with difficulties, the heart can penetrate the meaning of the situation. And once we have gained inner mastery of a problem, it will come about naturally that the action we take will succeed."
The North is a good sector to activate this month, if your goal is to attract opportunities, charm and connect with people to achieve your goal. It can be used to expand your network and social group. The energy is also great for academic pursuits.
Remember though, NOT to use ground-breaking activities and renovations when you activate or use the North sector since this will provoke the 3 killings star which is visiting the sector this year.



NorthEast Sector~ stars 8 & 8

Hexagram 52~ "Ken, Mountain- Keeping Still"
"The hexagram turns upon the problem of achieving a quiet heart. True quiet means keeping still when the time has come to keep still, and going forward when the time has come to go forward.
The heart beats constantly. This cannot be changed, but the movements of the heart—that is, man's thoughts—should restrict themselves to the immediate situation. All thinking that goes beyond this only makes the heart sore."
"Persistence, patience and hard work is needed for one to achieve the goal of harvesting treasure from 2 mountains!"
The Northeast is again another good palace to activate, but one must work diligently to achieve wealth that is well protected. Moreover, it will be a long and arduous process.
Make sure though that you are paid for your hard work!
Again, try to activate the NE 2 sector ( set up your work table there) since NE3 has the Grand duke visiting and NE 1 is a part of the 3 killings for the year.
Continue to keep the NE 1 and NE3 sectors quiet. When negotiating, remember to keep your back to the Grand Duke sector for support.
For those with Life Gua 8 ~ be ready to be busy and work hard again this month but make sure that you are being paid for the effort. If you want to get a promotion, make sure that your presence is acknowledged by your superiors.
East Sector ~ stars 3 & 3

Hexagram 51~ Chen, the Arousing- Thunder"
"Thunder repeated brings forth the image of SHOCK.
Thus in fear and trembling
The superior man sets his life in order
and examines himself."
The combination of 2 wood stars 3 brings forth energy for enhanced persistence to win; but it makes one callous and distant. This can create disputes and arguments if not controlled.

The East sector can be activated if one is involved in Sports; otherwise it is best to stay away from the East this month.
Star 3 also causes a clash with star 8; it has potential to harm a person's income or wealth generation.

Remember to keep a red lamp lighted at the East sector to lessen the enhanced competitiveness of the double star 3 at the sector this month.
Southeast Sector~ 4 & 4
Hexagram 57~ "Sun, the Gentle- The Penetrating Wind"
"THE GENTLE. Success through what is small.
It furthers one to have somewhere to go.
It furthers one to see the great man."
"The penetrating quality of the wind, though gentle, depends upon its ceaselessness which creates a lasting influence over a period of time. This is what makes it so powerful since time is its instrument."
The Southeast is a good sector to activate this month if your goal is to achieve more knowledge and information. One should however know and be capable of how to process the information or proficiency that is presented to them. The Sector is a good place for your study table.
Place a healthy, lush plant in water at the SE sector if you have not done so at the beginning of this year, if you want to be noticed and affirmed for your hard work.

South Sector ~ stars 9 & 9

Hexagram 30~ "Li, the Clinging-Fire"
"That which is bright rises twice:
The image of FIRE.
Thus the great man, by perpetuating this brightness,
Illumines the four quarters of the world."
The South is the again one of the good sectors to activate this month. The Element of Fire is needed to forge and reduce the energy of Metal that the Monkey brings to create the clash for this year.
The combination of (2) 9 stars brings Enhanced energy for Happiness, Fame and Exposure, Wealth generation, Creative thinking and Work promotion!
The South is a great sector to do family and friends activities for celebrations and get-togethers, but remember try to refrain from overdoing things ( since that will be the tendency when you have a double 9 star combination!)
Southwest Sector ~ stars 2 & 2

Hexagram 2~ "Kun, the Receptive~ Earth"
"For the Receptive must be activated and led by the Creative; then it is productive of good. Only when it abandons this position and tries to stand as an equal side by side with the Creative, does it become evil. The result then is opposition to and struggle against the Creative, which is productive of evil to both."
The negative energy for illness is enhanced by the combination of stars 2 at the SW this month. So if possible stay away from this sector especially the elderly and the young children. The Clash of the proud Earth Monkey and the mighty Water Tiger may be likened to a "great landslide" where everything ends "stuck"in massive mud! It will take some time to clear up a great landslide since it took years of neglect for it to occur!
If you have Life Gua 2 ~ it is better to "ride along" with the clash and start to plan for your long term goals. Start to build a foundation, you will be surprised to learn some valuable lessons for change. If you have a debilitating illness and have the SW sector as your bedroom or main door, have a medical check-up if you have no other choice but to use the sector.

West Sector~ stars 7 & 7
Hexagram 58~ Tui- the Joyous lake"
"Joyous mood is infectious and therefore brings success. But joy must be based on steadfastness if it is not to degenerate into uncontrolled mirth. Truth and strength must dwell in the heart, while gentleness reveals itself in social fellowship."
Star 7 governs our speech. The combination of stars 7 at the West this month may strengthen our power of articulation; however, like the two lakes that come together, we should know when and how to control our speech or else they may become a "swampland". Be not pretentious with our words just to please... be meaningful and abandon empty promises.


Northwest Sector ~ stars 6 & 6

Hexagram 01 ~ "Ch'en- the Creative, Heaven"
"There is only one Heaven, it is the same heaven moving with untiring power, creating the idea of duration both in and beyond time, a movement that never stops nor slackens."
"The movement of heaven is full of power.
Thus the superior man makes himself strong and untiring so that his influence may endure."
The combination of stars 6 at the Northwest this month stands for " absolute power" It is a good sector to activate if you need resoluteness and discipline to achieve your goal.
Activating double star 6 may be good for critical management but it can also bring about discord and disputes among the members if discipline is implemented in an insensitive and ruthless manner; more so if there is abuse of authority.
"Monthly Qi direction to attain clarity of mind- Face the Northwest with your back to the SE and enter into a SAGE mode, then ask one question or make one wish!
Be direct, clear and concise with that one question or wish you desire to have an answer for, whether to attain clarity of which direction to pursue, or to open up new opportunities that you are capable to handle, to help you to attain your goal."
Center ~ stars 5 & 5

2 Yellow stars 5 combination at the Center brings more catastrophic energies if accidentally disturbed this month, and the energy may dissipate to the other sectors.
Continue to keep the Center quiet and free from any activity or renovations.
References: Joey Yap Academy; Kevin Chan, Iverson Lee; Christian I-ching, Richard Wilhelm; Beth Grace
Hexagram Archetype # 59
"Dispersion/ Dissolution"
~ above SUN - THE GENTLE, WIND
~ below K'AN - THE ABYSMAL, WATER
The Image: "The wind drives over the water:
The image of DISPERSION.
Thus the kings of old sacrificed to the Lord
And built temples."
Wind blowing over water disperses it, dissolving it into foam and mist. This suggests that when a man's vital energy is confined within him (indicated as a danger by the attribute of the lower trigram), "gentleness" serves to break up and dissolve the blockage.



In the autumn and winter, water begins to freeze into ice. When the warm breezes of spring come, the rigidity is dissolved, and the elements that have been dispersed in ice floes are reunited. It is the same with the minds of the people. Through hardness and selfishness the heart grows rigid, and this rigidity leads to separation from all others. Egotism and cupidity isolate men.
Therefore the hearts of men must be seized by a devout emotion. They must be shaken by a religious awe in face of eternity—stirred with an intuition of the One Creator of all living beings, and united through the strong feeling of fellowship experienced in the ritual of divine worship.
~

Richard Wilhem



There is a time...
~To gently disperse the internal energy that has been stored up and is creating a blockage.
~To allow dispersal to occur so that unification becomes possible.
~To let go of the Ego that has proven so divisive.
~To use religious rituals and devotion to overcome Ego and unite the people.
~To use common goals to overcome individual Ego.
~To realize that through hardness and selfishness the heart grows rigid.
~To understand that rigidity in the heart leads to separation.
~To see in the divine presence the unity of all
Now is that time. ~ Christian I-Ching