Flying Stars Combinations for the Month of January 6th to
February 3rd 2022
The Month of the Yin Metal Ox

North: Stars 2 & 8 ~ The combination of stars 2 & 8 at the North sector for this month forms a sum of ten
(hetu) which brings energies for investments and financial gains mostly through property assets and positive energies for long term partnerships and possibly even marriage! However, Star 2 is still an illness star so continue to keep the sector free from renovations and update your heavy metals at this sector if needed.

Northeast: Stars 9 & 6 ~Star 9 (fire) controls the monthly flying star 6 (metal) which can bring fame and status after a struggle or strive for authority, but which may also bring some discontentment if we aim too high. This would be a good sector for people who want to disturb the 'status quo' in a work environment to bring about change. One can position the work table,(with your back to the Taisu) just continue to be focused and realistic in setting your goals.

East: Stars 4 & 1~The East sector this month is great for academic and scholastic pursuits, especially in the field of writing and research. It can also bring energies for fame and popularity. A good place to set-up your work table but remember to keep the sector free from renovations since the 3 killings continue to reside at this sector for the year. Remember to sit facing the East if you plan to set up your work table here.
Southeast: Stars 5 & 2.~Continue to stay away from the SE sector till the end of this month since the stars 5 and 2 combination could bring accidents, loss of wealth and mishaps. If you have no option, but to stay or use this sector most of the time ( especially if it is your bedroom or kitchen), plan to update your heavy metals here if needed.
South: Stars 1 & 7 ~ Stars 1 & 7 at the South this month brings energies for strong sales and conversation skills, and the ability to convince. It will benefit those in Sales and Retail, Communication, the Entertainment business and those using Social Media and or Internet Technology for business. Also a good place to do your most important activities and to set up your work table if your work involves these industries.

Southwest: Stars 3 & 9~ The SW brings energies for finding jobs or careers using intelligence and intuition.
Be cautious though of impatient and impulsive behavior and remember to sit with your "back facing the NE" if you plan to place your work table here.

West : Stars 8 & 5~ the combination of two earth stars 8 and 5 at the West can bring loss of wealth due to family related issues or an unfortunate place of trust in the wrong people. It can also bring about health related problems. Fortunately, both earth stars are positioned in a metal sector ( West) which somehow weakens the threatening energy of star 5. Add some heavy metals here to mitigate star 5. Keep the area free from construction.

Northwest: Stars 7 & 4~ The combination of stars 7
(yang metal) and star 4 ( yang wood) brings energies of frustration, feelings of failure and grievance ~ "metal cuts wood". The energies can however bring self -introspection and spiritual intelligence (to learn something from a hindering experience)

Center: Stars 6 & 3~ their combination bring energies for physical strength but tendency for accidents and injuries to the legs and feet. Better to keep the area free of clutter and any sharp objects. Use 'water colors' at the center this month to balance the energy.

Since this is the last month for the year of the Ox 2021 and we will soon enter the Chinese New Year of the Tiger on February 4th 2022, here is a list of the Auspicious days for year-end cleaning before the lunar new year:


- January 13, 2022
- January 18, 2022
- January 22, 2022
- January 25, 2022
-January 30, 2022
Remember, It is always best to consult with a proficient Feng Shui practitioner!

Follow our posts at our Facebook pages at:

https://www.Facebook.com/Balance Feng Shui and Nutrition

References: Joey Yap Academy, Christian I-ching, Richard Wihelm, Picture Healer, Abundance Chi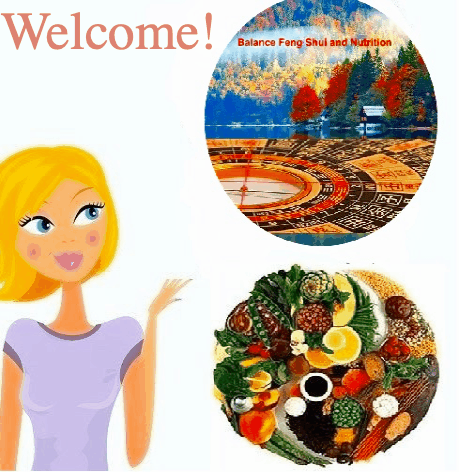 This page is entirely built with Webstarts Copyright 2019
Disclaimer
Last updated: August 14, 2019
The information contained on https://balancefengshuinutrition.com/ website (the "Service") is for general information purposes only.
Balance Feng Shui & Nutrition assumes no responsibility for errors or omissions in the contents on the Services
The contents of Balance Feng Shui & Nutrition, such as graphics, texts, images, information and other materials contained in the Balance Feng Shui & Nutrition website ("content") are for informational purposes only. In no event shall Balance Feng Shui & Nutrition be liable for any special, direct, indirect, consequential, or incidental damages or any damages whatsoever, whether in an action of contract, negligence or other tort, arising out of or in connection with the use of the Service or the contents of the Service. Balance Feng Shui & Nutrition reserves the right to make additions, deletions, or modification to the contents on the Service at any time without prior notice.
All Medical Nutrition Therapy information provided here are from a team of professional Registered Dietitian Nutritionists (RDN) who are registered by the Commission on Dietetic Registration in the state of California USA . These information are however, not intended to be a substitute for a medical diagnosis by your Medical Physician. Always seek the advice of your Medical Physician and qualified professional healthcare providers with any questions you may have with a medical condition
This Disclaimer for Balance Feng Shui & Nutrition has been created with the help of TermsFeed.
Balance Feng Shui & Nutrition does not warrant that the website is free of viruses or other harmful components.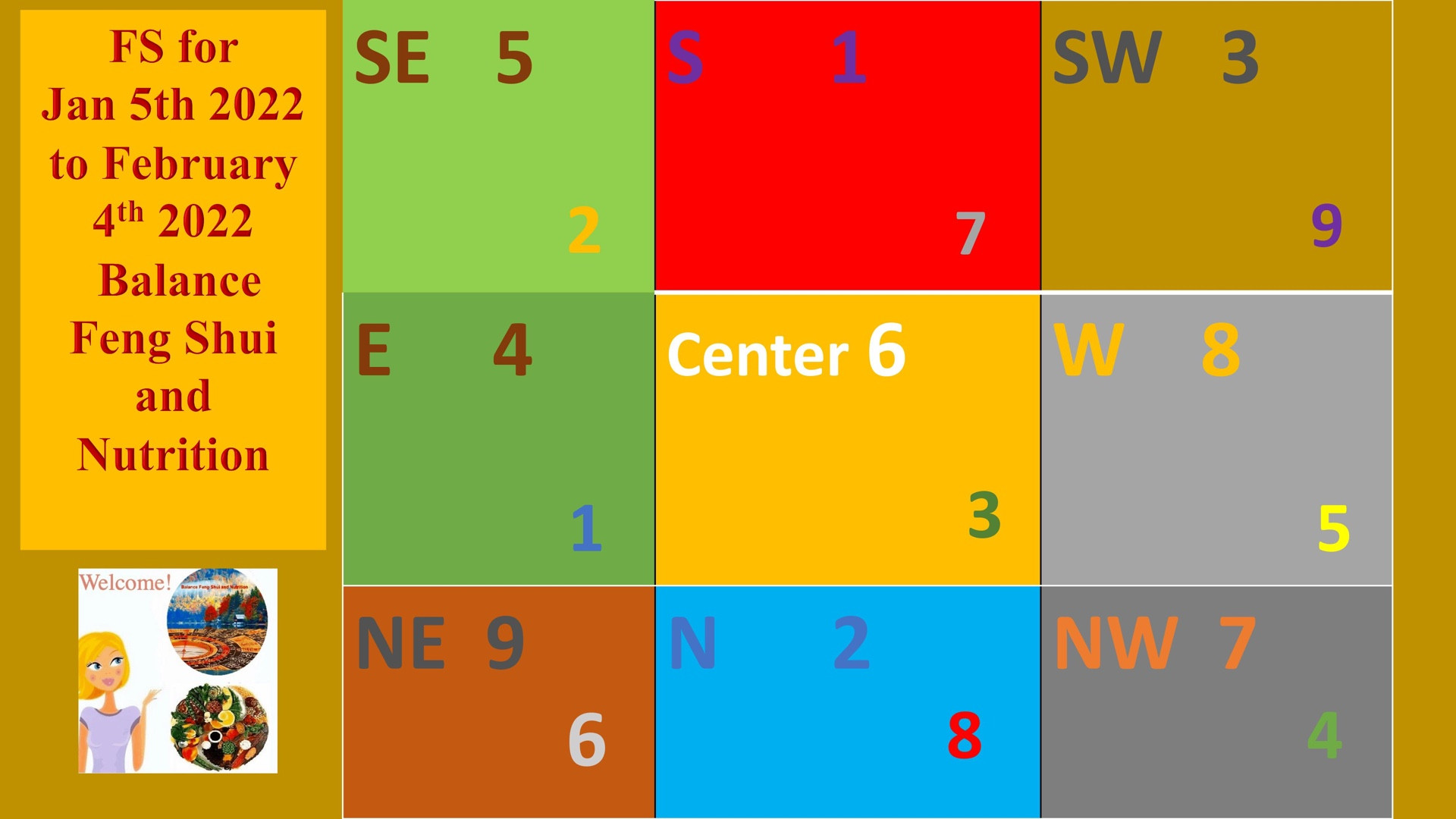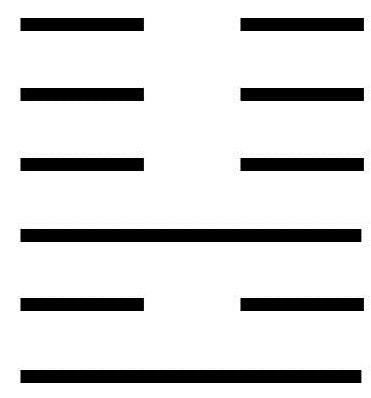 DARKENING OF THE LIGHT.
"In adversity, It furthers one to be persevering."
~ above K'UN / THE RECEPTIVE, EARTH
~ below LI / THE CLINGING, FIRE
One must not unresistingly let himself be swept along by unfavorable circumstances, nor permit his steadfastness to be shaken. He can avoid this by maintaining his inner light, while remaining outwardly yielding and tractable. With this attitude he can overcome even the greatest adversities.
In some situations indeed a man must hide his light, in order to make his will prevail in spite of difficulties in his immediate environment. Perseverance must dwell in inmost consciousness and should not be discernible from without. Only thus is a man able to maintain his will in the face of difficulties.
~ Richard Wilhem
There is a time...
To be flexible on the outside while holding to the light on the inside.
To be willing to hide one's light in the short term to achieve one's goals in the long term.
To accept that it is the nature of evil to do harm to those who follow Wisdom.
To not be swept away by evil but remain inwardly committed to the truth.
To avoid provoking hostility through careless behavior.

To embrace humility in social interactions.
Now is the time.
~ Christian I-Ching
As we reach the end of the Year of the Metal Ox 2020 and enter the New Year, we go into another transition phase, with the Tiger, bearing the birth of fire. However, with the trails of the Covid pandemic still lurking, and a weaker but more transmissive variant re-strenghtening during these "cold water" months... as what the I-Ching for the month suggests, we should be more persevering.
Continue to follow protocols that have been proven to work for this past year, and continue to maintain a strong immunity, especially for lung health.
This transition month of the Ox once again clashes with the directional sign of the Goat, so if you have a Goat in any of the 4 pillars of your Bazi chart, continue to go along with the challenges for this last month. Do not let the obstacles hinder you; remain focus in attaining your goals since the coming year will bring you a plethora of astounding opportunities!
Goat days: January 6th & 18th



Ox days: January 12th, & 24th
The Ox, Goat and Dog continue to form a three punishment clash until the end of this month.



If you have these 3 signs in any of the 4 pillars of your Bazi chart, try to reflect from within and plan to change old ways of doing things. Cultivate a feeling of gratitude for past blessings, instead of dwelling on feelings of inadequacies, disappointments, broken promises and lack of appreciation.
This positive mindset will help you propel into a more fruitful New Year!
Those who have Yang Earth, Yang Wood or Yang Metal as their Daymaster will have support from helpful people when you need them, since this is your Nobleman month. However, you have to be mindful to know their presence to use this nobleman luck.
The element of Wood is becoming strong, Metal is now weak and Water is also becoming weak. Fire and Earth are inactive but awakening when the element of Wood enters in February ~ New year of the Water-Wood Tiger!