Flying Stars Combinations for the Month of January 6th to
February 4th 2023
- North -
Stars 1 & 5

Hexagram 64~" Before Completion'
"Fire over water,
the image of the condition before transition.
Thus the superior man is careful
In the differentiation of things,
So that each finds its place"
The North is visited by the yellow star 5, rendering the sector unsteady and volatile at the same time. Accidentally activating it may result in the increase of an illness if you are sick. Moreover the 3 killings is also still at the North. Leave the sector alone for this last month of the year.
-Northeast-

Stars 8 & 3 ~ Wood Hetu

Hexagram 62 ~" Strength in Weakness
"Exceptional modesty and conscientiousness
are sure to be rewarded with success,
In this lies the importance of the message that one should not strive after lofty things but hold to lowly things."
The Northeast sector will provide energy for improving one's resiliency and flexibility in money and wealth management.
-East-

Stars 3 & 7 ~ Combo of Ten

Hexagram 17- Following
"A superior man, after being tirelessly active all day, allows himself rest and recuperation at night. No situation can become favorable until one is able to adapt to it and does not wear himself out with mistaken resistance."
The star of Glib (7) combines with the resilient star 3 at the East this month which can provide energy that enhances cooperation and communication plus the power to persuade and convince.
-Southeast-
Stars 4 & 8

Hexagram 18- Restoration
"Decisiveness and energy must take the place of inertia and indifference that have led to decay, in order that the ending may be followed by a new beginning."
The SE sector can provide energy that can increase one's capacity to understand and extract knowledge especially in matters pertaining to property investments. Doing the extra effort to study can lead to improved results in one's finances.
-South-
Stars 9 & 4

Hexagram 37- Family
"The family is society in embryo; it is the native soil on which performance of moral duty is made easy through natural affection, so that within a small circle, a basis of moral practice is created, and this is later widened to include human relationships as a whole."
The South is the best sector to activate this month. It has the classic "Wood -Fire Brilliance combination" which can increase one's attractiveness. It can provide energy for increased inspiration to understand and aid in one's educational pursuits. It can also lead to provide access to very knowledgeable people who can inspire you.
-Southwest-
Stars 2 & 6
Hexagram 12- Stagnation
"Heaven and earth do not unite:
The image of a STANDSTILL.
But the superior people do not allow themselves to be turned from their principles. If the possibility of exerting influence is closed to them, they nevertheless remain faithful to their principles and withdraw into seclusion."
The Southwest sector if activated can provide energy for authority but refrain from being over confident. It is a good combination for acquisition of property related matters.
-West -
Stars 7 & 2 ~Fire Hetu
Hexagram 19- Arrival
"The hexagram as a whole points to a time of joyous, hopeful progress. Spring is approaching. Joy and forbearance bring high and low nearer together. Success is certain, so we must work with determination and perseverance to make full use of the propitiousness of the time. However, spring does not last forever, therefore we must take heed of this change in good time. If we meet evil before it becomes reality—before it has even begun to stir—we can master it."
The energy at the West this month can enhance our presence through the power of speech and communication. It is beneficial for those in public speaking, social media and politics.

-Northwest-:
Stars 6 & 1~ Water Hetu

Hexagram 5~ Waiting
"When one is faced with a danger that has to be overcome, weakness and impatience can do nothing.
Waiting is not mere empty hoping. It has the inner certainty of reaching the goal. Such certainty alone gives that light which leads to success. This leads to the perseverance that brings good fortune and bestows power to cross the great water."
The Northwest sector when activated can provide energy for increased and improved ability for networking and training people for second tier leaderships for business expansion.
Since this is the last month for the year of the Water Tiger and we will soon enter the Chinese New Year of the Water Rabbit on February 4th 2023, here is a list of the Auspicious days for spring year-end cleaning before the lunar new year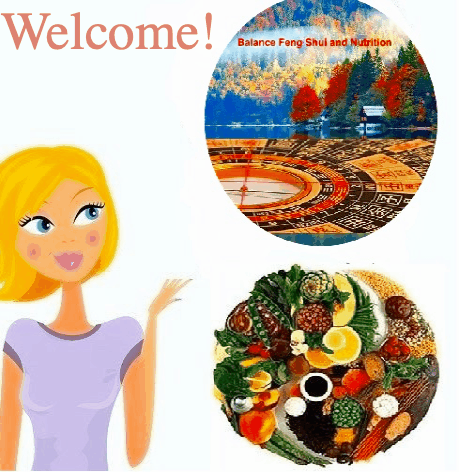 This page is entirely built with Webstarts Copyright 2019
Disclaimer
Last updated: August 14, 2019
The information contained on https://balancefengshuinutrition.com/ website (the "Service") is for general information purposes only.
Balance Feng Shui & Nutrition assumes no responsibility for errors or omissions in the contents on the Services
The contents of Balance Feng Shui & Nutrition, such as graphics, texts, images, information and other materials contained in the Balance Feng Shui & Nutrition website ("content") are for informational purposes only. In no event shall Balance Feng Shui & Nutrition be liable for any special, direct, indirect, consequential, or incidental damages or any damages whatsoever, whether in an action of contract, negligence or other tort, arising out of or in connection with the use of the Service or the contents of the Service. Balance Feng Shui & Nutrition reserves the right to make additions, deletions, or modification to the contents on the Service at any time without prior notice.
All Medical Nutrition Therapy information provided here are from a team of professional Registered Dietitian Nutritionists (RDN) who are registered by the Commission on Dietetic Registration in the state of California USA . These information are however, not intended to be a substitute for a medical diagnosis by your Medical Physician. Always seek the advice of your Medical Physician and qualified professional healthcare providers with any questions you may have with a medical condition
This Disclaimer for Balance Feng Shui & Nutrition has been created with the help of TermsFeed.
Balance Feng Shui & Nutrition does not warrant that the website is free of viruses or other harmful components.
Hexagram 22
ELEGANCE/GRACE
~above KÊN / KEEPING STILL, MOUNTAIN
~ below LI / THE CLINGING, FIRE
"Fire at the foot of the mountain:
The image of GRACE.
Thus does the superior man proceed
When clearing up current affairs.
But he should not decide controversial issues in this way."
Elegance usually connotes success. However, it is not the essential or the most important thing; it is only the "ornament" and therefore should be used sparingly and only in little things.
The fire, whose light illuminates the mountain and makes it pleasing, does not shine far; in the same way, a beautiful form suffices to brighten and to throw light upon matters of lesser aspects; however, important concerns cannot be decided in this way. They require greater earnestness and sincerity.
~ Richard Wilhem
There is a time...
~To appreciate the graceful beauty that ornaments can bring something of importance.
~To recognize the limitations of ornamentation.
~To remember that the ornamentation is ultimately not what is important.
~To realize that ornamentation used indiscriminately loses its value.
~To recognize that while the ornamentation adds beauty, it cannot resolve important questions.
~To gain Wisdom by observing the forms existing in nature.
~To not be distracted by ornaments when deciding important matters.
Now is the time.
~ Christian I-Ching
This transition month of the Ox once again clashes with the directional sign of the Goat, so if you have a Goat in any of the 4 pillars of your Bazi chart, continue to go along with the challenges for this last month. Do not let the obstacles hinder you; remain focus in attaining your goals since the coming year of 2023 will once again bring you a plethora of astounding opportunities!
The Ox, Goat and Dog continue to form a three punishment clash until the end of this month.



If you have these 3 signs in any of the 4 pillars of your Bazi chart, try to reflect from within and plan to change your old ways of doing things. Cultivate a feeling of gratitude for past blessings, instead of dwelling on feelings of inadequacies, disappointments, broken promises and lack of appreciation.
This positive mindset will help you propel into a more fruitful New Year!
Those who have Yang Earth, Yang Wood or Yang Metal as their Daymaster will have support from helpful people when you need them, since this is your Nobleman month. However, you have to be mindful to know their presence to use this nobleman luck.
The element of Wood is becoming strong, Metal is now weak and Water is also becoming weak. Fire and Earth are inactive but awakening when the element of Wood enters in February ~ New year of the Water-Wood Rabbit!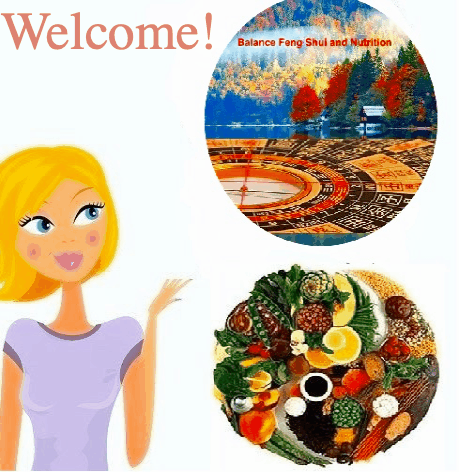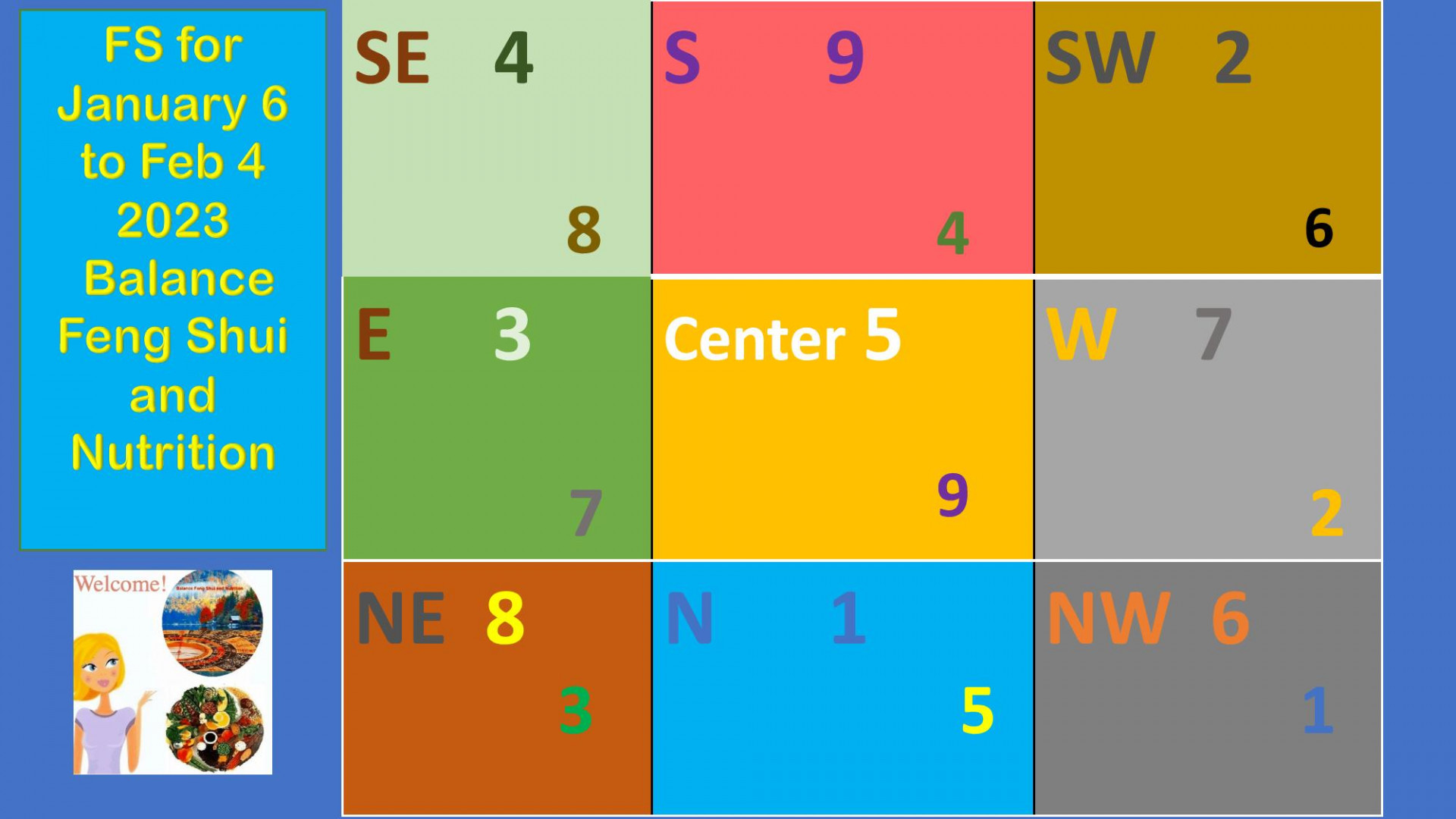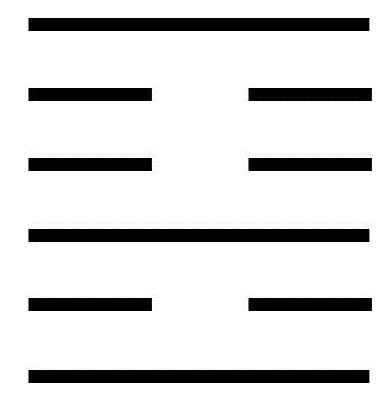 The Month of the Yin Water Ox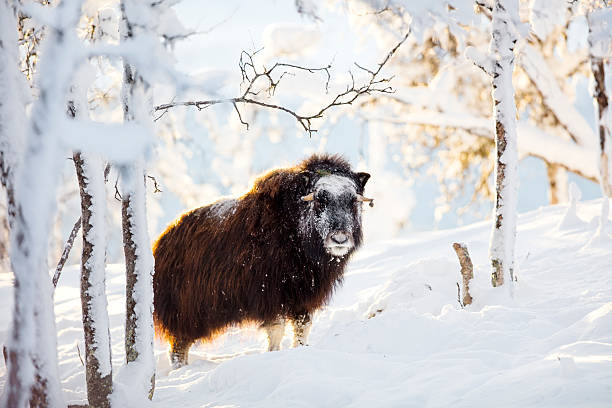 Here is an analysis of the Monthly Flying stars combinations for this month of January 2023. The big stars are the annual stars and the small stars on the lower right are the monthly stars.

Remember the energy in the sector that has your personal Gua number (personal life sector) automatically bestows you the energy for the month, in addition to the sectors that you decide to activate to achieve your goal.
This last month of the year of the Water Tiger brings us a lot of auspicious "Hetu" combinations as follows:
Hetu of Wood at Northeast
Hetu of Fire at the West
Hetu of Water at the Northwest
and a Combo of Ten at the East
Remember, It is always best to consult with a proficient Feng Shui practitioner!
Follow our posts at our Facebook pages at:
https://www.Facebook.com/Balance Feng Shui and Nutrition

References: Kevin Chan, Joey Yap Academy, Christian I-ching, Richard Wihelm, Beth Grace, Way Feng Shui group