Monthly Flying Star combinations for
May 5th to June 5th 2022
This page is entirely built with Webstarts Copyright 2019
Disclaimer
Last updated: August 14, 2019
The information contained on https://balancefengshuinutrition.com/ website (the "Service") is for general information purposes only.
Balance Feng Shui & Nutrition assumes no responsibility for errors or omissions in the contents on the Services

The contents of Balance Feng Shui & Nutrition, such as graphics, texts, images, information and other materials contained in the Balance Feng Shui & Nutrition website ("content") are for informational purposes only. In no event shall Balance Feng Shui & Nutrition be liable for any special, direct, indirect, consequential, or incidental damages or any damages whatsoever, whether in an action of contract, negligence or other tort, arising out of or in connection with the use of the Service or the contents of the Service. Balance Feng Shui & Nutrition reserves the right to make additions, deletions, or modification to the contents on the Service at any time without prior notice.

All Medical Nutrition Therapy information provided here are from a team of professional Registered Dietitian Nutritionists (RDN) who are registered by the Commission on Dietetic Registration in the state of California USA . These information are however, not intended to be a substitute for a medical diagnosis by your Medical Physician. Always seek the advice of your Medical Physician and qualified professional healthcare providers with any questions you may have with a medical condition

This Disclaimer for Balance Feng Shui & Nutrition has been created with the help of TermsFeed.

Balance Feng Shui & Nutrition does not warrant that the website is free of viruses or other harmful components.
Month of the Yin Wood Snake
The Snake is the secret ally of the Monkey, their combination creates the element of water. Normally, when they combine, they can mitigate a clash when it occurs and they can both prevent each other from getting into harm.
However, the Monkey is the Sui Po or "year breaker"for this year of the Tiger. The Snake-Tiger-and Monkey configuration forms a 3 penalty or punishment clash.
(There are only 2 sets of configurations which fall under the 3 penalty clash in the Chinese Zodiac~ the other one is that of the Ox-Dog-and Goat)
You can read more about the Snake-Tiger and Monkey clash here by clicking on this link:
https://www.balancefengshuinutrition.com/blog/post/what-is-a-monkey-tiger-clash-in-the-year-2022
The month of May heralds the official beginning of Summer enabling the strength of the Fire element.
***************************************
Here is an analysis of the Monthly Flying stars combinations for this month of May 2022. The big stars are the annual stars and the small stars on the lower right are the monthly stars.
Remember, the energy in the sector that has your personal Gua number (personal life sector) automatically bestows you that energy for this month, in addition to the sectors you may wish to activate to achieve your goals.
It is interesting to note that The NE-Center -SW grid which are all Earth sectors have flying stars combinations also formed by Earth stars 2-5-8.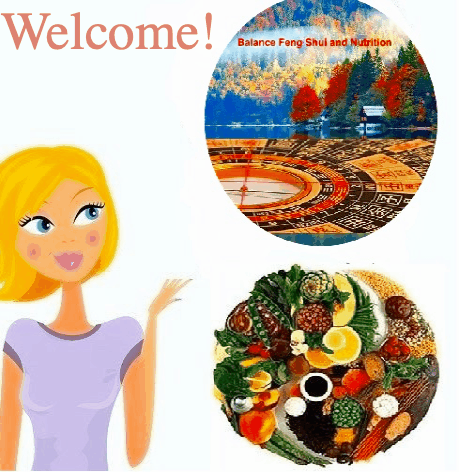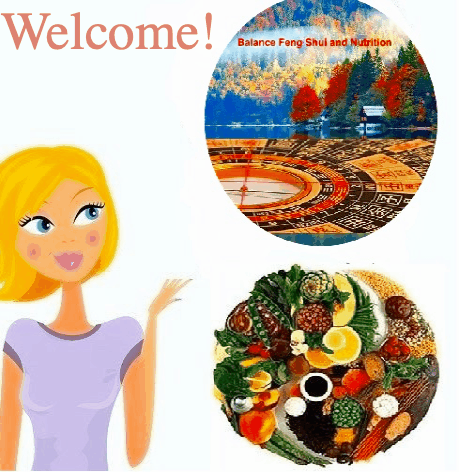 ~Earthly and Man Realms ~
North Sector~ stars 1 &

4



Hexagram 59~ "Dispersing"
The energy at the North this month brings forth personal physical charm ( with the peach blossom star 4 visiting). Great for enhancing and expanding connections for romance (which will not be for long term, as the hexagram dispersing or dissolving connotes) and academic performance.
If you wish to activate the North this month, remember NOT to use ground-breaking activities and renovations since this will provoke the 3 killings star which is also visiting the sector this year.



NorthEast Sector~ stars 8 & 2

Hexagram 15~"Humility"
A Hetu or Sum of Ten is formed at the NE sector this month. This brings forth energy to improve connections. Star 2 which is starting to be positive (future wealth star) this coming period 9 has the energy to gather a mass number of people who can assist us in improving wealth and authority (with its combination with the current wealth star 8). The process will however be long and arduous, so we should be patient and focused.
When activating with element, use Fire on a good date. Only the NE 2 sector can be activated this year since NE3 has the Grand duke visiting and NE 1 is a part of the 3 killings for the year.
Continue to keep the NE 1 and NE3 sectors quiet. When negotiating, remember to keep your back to the Grand Duke sector for support.
East Sector ~ stars 3 & 6

Hexagram 25~ "Without Wrong Doing"
Metal star 6 controls wood star 3 at the East sector this month which enhances the energy of resiliency to oppositions. It brings increased ability to fight challenges which can be beneficial for those engaged in sports and physical training. However, be open minded and rational when making important decisions, and watch out for metal related injuries if you choose to activate the East this month.
Southeast Sector~ 4 & 7~
Hexagram 28~ "Great Exceeding"
The SE brings energy that is congenial for training speech eloquence and articulation which will be great for lawyers and those involved in the "talking business". However, learn to be clear, brief and concise when delivering information to be appreciated and best understood by others.

South Sector ~ stars 9 & 3

Hexagram 55~ "Abundance"

Once again, the South is a great sector to activate if you wish to attain fame and popularity. One will be very visible with the aid of the wood star 3 visiting the sector and feeding to magnify star 9! This is especially beneficial for those in the entertainment industry and social media and those who wish to have promotion in their field of work!
If you wish to use an element, you can activate the sector with fire on a good date. However, one should know and be ready when to "let go" of the lingering effect once the fire has subsided and turned into embers.

Southwest Sector ~ stars 2 & 5

Hexagram 23~ "Peel" ~layers of problems if accidentally activated!
The Stars 2 and 5 pairing is the most virulent flying stars combination; it is fortunately less volatile when it occurs on an Earth sector. Continue to leave the SW alone and quiet. Continue to keep the sector free from ground-breaking activities and renovations and continue to upgrade your heavy metals here if needed.
Based on the 3 Harmony sets of dates, landed properties with SW 3 Facing directions will have good dates for metal cure placements and or upgrade on May 21st to June 5th this year.


West Sector ~ stars 7 & 1

Hexagram 60~"Regulate"
Another good sector to activate which will bring energy to connect and charm people. They will be very willing to help you when you seek their assistance in achieving your goals. Place your work table here. Travel will also be supported to broaden your spectrum.
Northwest Sector ~ stars 6 & 9

Hexagram 14 ~ "Great Reward"
The energy at the NW this month can either bring immense popularity or enormous loss when activated. The combination of stars 6 and 9 is known as" Fire burns the Heaven's gate"which means that Authority is challenged.
Use this sector if you wish to expand your social circle but restrain from being too indulgent.
Watch your blood pressure if this sector is your bedroom or work area.


Center ~ stars 5 & 8

Yellow star 5 and star 8 combination at the Center brings inert and stagnant energy. Best to continue to keep the Center quiet again and free from activities or renovations.
References: Joey Yap Academy; Kevin Chan, Christian I-ching, Richard Wilhelm; Abundance Chi; Beth Grace
Hexagram Archetype # 5
Waiting
above K'AN / THE ABYSMAL, WATER
below CH'IEN / THE CREATIVE, HEAVEN
"WAITING...
If you are sincere,
You have light and success.
Perseverance brings good fortune.
It furthers one to cross the great water."
When clouds rise in the sky, it is a sign that it will rain. There is nothing to do but to wait until after the rain falls. It is the same in life when destiny is at work. We should not worry and seek to shape the future by interfering in things before the time is ripe. We should quietly fortify the body with food and drink and the mind with gladness and good cheer. Fate comes when it will, and thus we are ready.
However, waiting is not mere empty hoping. It has the inner certainty of reaching the goal. Such certainty alone gives that light which leads to success. This leads to the perseverance that brings good fortune and bestows power to cross the great water.
In Life, we are often faced with a difficulty that has to be overcome. Weakness and impatience can do nothing. Only a strong man can stand up to his fate, for his inner security enables him to endure to the end.
This strength shows itself in uncompromising truthfulness with oneself.
It is only when we have the courage to face things exactly as they are, without any sort of self–deception or illusion, that a light will develop out of events, by which the path to success may be recognized.
This recognition must be followed by resolute and persevering action. For only the man who goes to meet his fate resolutely is equipped to deal with it adequately. Then he will be able to cross the great water—that is to say, he will be capable of making the necessary decision and of surmounting the danger.
~

Richard Wilhem
There is a time...
~To wait with the inner certainty that the goal will be reached.
~To know that in the face of danger, pushing forward gains nothing.
~To wait for destiny to unfold and to not worry about or try to shape the future.
~To face things exactly as they are and wait for the path to show itself.
To know that once the path is found and the time is right, then and only then will it be time for action.
~To spend this time preparing the body and soul for what will come.
~To wait with the inner certainty that the goal will be reached.

Now is that time. ~ Christian I-Ching