Monthly Flying Star combinations for
February 4th to March 5th 2022
This page is entirely built with Webstarts Copyright 2019
Disclaimer
Last updated: August 14, 2019
The information contained on https://balancefengshuinutrition.com/ website (the "Service") is for general information purposes only.
Balance Feng Shui & Nutrition assumes no responsibility for errors or omissions in the contents on the Services

The contents of Balance Feng Shui & Nutrition, such as graphics, texts, images, information and other materials contained in the Balance Feng Shui & Nutrition website ("content") are for informational purposes only. In no event shall Balance Feng Shui & Nutrition be liable for any special, direct, indirect, consequential, or incidental damages or any damages whatsoever, whether in an action of contract, negligence or other tort, arising out of or in connection with the use of the Service or the contents of the Service. Balance Feng Shui & Nutrition reserves the right to make additions, deletions, or modification to the contents on the Service at any time without prior notice.

All Medical Nutrition Therapy information provided here are from a team of professional Registered Dietitian Nutritionists (RDN) who are registered by the Commission on Dietetic Registration in the state of California USA . These information are however, not intended to be a substitute for a medical diagnosis by your Medical Physician. Always seek the advice of your Medical Physician and qualified professional healthcare providers with any questions you may have with a medical condition

This Disclaimer for Balance Feng Shui & Nutrition has been created with the help of TermsFeed.

Balance Feng Shui & Nutrition does not warrant that the website is free of viruses or other harmful components.

Month of the Yang Water Tiger
ss
🤓 Gong Xi Fa Cai!
This first month of the New Year, which is also a Water Tiger month, the stars are back to their original home sectors which means that the energies of the positive stars ( 1,4,6,8 and 9) are amplified (still need some caution) and those of the negative stars ( 2,3,5 and 7) will be calmer.
If we analyze the Luo shu chart including the base stars for period eight, we will notice that the location of the stars this month falls into 3 combinations as follows:
NE, Center and SW ~ 2,5,8 combination which all belong to the earth element
N, West and SE ~ 1,4,7 combination
S, E and NW ~ 3,6,9 combination
The New Year officially begins on February 4th. It is a special chart with a repeating combination of the stars from different periods at certain sectors which means that they can be connected and their energies (even for the negative stars) can be transformed easily into positive.
So this month is a good time to change directions and open up to new possibilities. Stay open-minded and flexible even if things don't go your way at once, it may still be beneficial in the long term! ~ Picture Healer
The Tiger forms a directional clash with the Monkey
(NE 3 and SW 3 )~Both are playing "The Waiting game",
a struggle between taking action and waiting."
The Snake forms a 3 punishment clash with the Tiger and Monkey.
Again, refer to the pillar where these signs (Tiger and or Monkey) fall in your chart These 3 signs
(Snake, Monkey and Tiger) will feel the most challenging energies for changes for this year as follows:
Monkey ~forms Destruction with Snake. There is a need to change and give up on our old ways of doing things to make way for something new to move forward.
Tiger ~ forms Harm with the Snake. There is a need to look back on our blessings to cultivate our feelings of gratitude. In this way, it will lighten our load of loneliness or disappointments due to realization of broken promises, feelings of inadequacy, and lack of appreciation,
You can read more on the Clash of the Animal signs by becoming a member for free by clicking this link:

https://www.balancefengshuinutrition.com/members_only
*****************************************
Here is an analysis of the Monthly Flying stars combinations for this month of February 2022. The big stars are the annual stars and the small stars on the lower right are the monthly stars.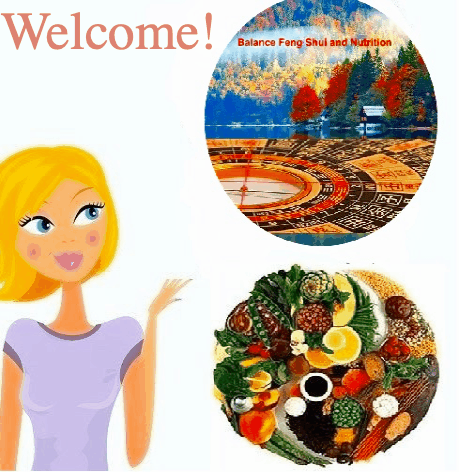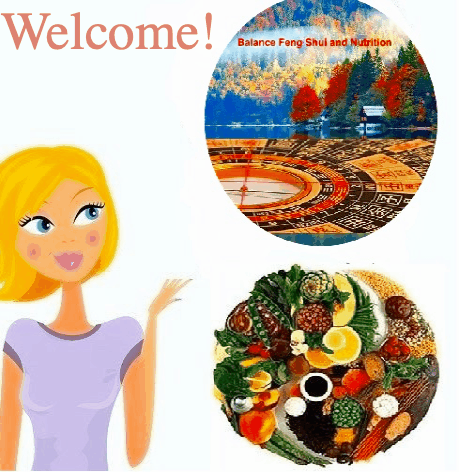 ~

Earthly and Man Realms ~
North Sector~

stars

1 &

7
The combination of stars 1 & 7 provides energies for vigorous communication and the strong ability to convince. It is beneficial for those in sales and entertainment field

.

The energy of Star 1 back at its home may bring increased opportunities for wealth and good health.
If you are confident to start an entrepreneur business, use the North sector's energy when looking for potential investors.
The 3 Killings location is however at the North this year. It includes not only North 1, 2 and 3 (337.6-22.5) but is also expanded through NW3 (322.6-337.5) and NE1 (22.6-37.5). We should always face the North this year; no ground-breaking or renovations.




NorthEast Sector~ stars 8 & 5
Yellow star 5 visiting the NE sector this month may bring some family related issues that could result to loss of wealth, placing our trust in the wrong people and some minor health issues. Better keep the NE quiet and free from renovations this month especially the NE3 sector where the Grand Duke is visiting. Keep your back to the Grand Duke sector for support. You can put some heavy metals to the sector this month to pacify star 5,
East Sector ~ stars 3 & 9
Purple star 9 controls the wood star 3 but the energy of star 3 is amplified. On the positive side, this will benefit those whose career utilizes a lot of intuition ( planning, product development, sales) and for those who seek to have broader intelligence, better decision-making capabilities and of course fame. On the negative aspect it could however increase star 3's argumentative nature. Continue to keep a red lamp lighted at the sector to temper down star 3.
You can choose to use the East Sector for self reflection when trying to get rid of a bad habit to have a change of lifestyle.

Star 3 at the East sector can also assist for setting up strategies in targeting potential market shares if you are a business person.

Southeast Sector ~stars 4 & 1
The SE has bounced back to be one of the best sectors this year. The combination of star 4 and 1 at the sector this month augurs well for those who seek scholarly and academic pursuits and is beneficial for those who are in the field of writing and research. Activating the sector can also bring one fame and popularity.
If you are a business person, the SE can give good energies for new product concepts and innovations.


South Sector ~ stars 9 & 6

Although both positive stars, the combination of 9 and 6 at the South this month brings energies for a struggle for authority and feelings of discontentment and incapacity. Since the stars are back in their original sectors, star 9's energy to compete and succeed is compounded. It also amplifies star's 6 energy for authority.
The purple star has a great energy to turn ideas into practical reality and can fuel energies for spiritual endeavors and growth. We can also use this sector if we seek to increase our income, especially for those who earn by commission, or those who are in the profit channel of their workplace.
The South sector this year can also provide energy for increased sales if you are a start-up business owner.

For this month you can do your sales activities or you can choose to activate this sector; just make sure to set up realistic goals and to bear more patience and humility in your dealings with others.
Southwest Sector ~ stars 2 & 8
If you have good external formations at the SW, the combination of 2 and 8 which forms a sum of ten (hetu) can bring energies for financial gains, long term partnerships (or even marriage) and it will be good for property asset investments.
The SW 3 sector ( home of the Monkey) is also the year-breaker or "Sui Po". Continue to keep the sector free from ground-breaking activities and renovations. Continue to upgrade your heavy metals here if needed.
West Sector ~ stars 7 & 4
This year, the West sector is beleaguered with the presence of the 'broken fighting soldier' 7. It's combination with the academic wood star 4 may bring energies for potential disappointments and frustrations. It is however good for spiritual studies and growth.
Star 7, especially when paired with a good star can aid with communication, language and persuasion skills (especially if you are using social media for work). You can use the West sector to practice speaking.

Northwest Sector ~ stars 6 & 3
The combination of stars 6 & 3 at the NW this month may bring energies for outward physical strength but it can be conducive to accidents or minor injuries to the legs and feet. As much a possible, do not engage in massive physical- related activities or sports if you wish to activate the NW sector this month.

Spending time or doing your important activities at the NW this year can give positive energies in providing direction for success for your subordinates, employees or team if you are a business person, professional coach or manager.
If you are an employee, using this sector of your home or office can assist you to become indispensable to your superiors and your co-workers.
Center ~ stars 5 & 2
Star 5 which is back at its home base ( Center) may be less menacing but its combination with the illness star 2 may bring energies for loss of wealth , mishaps and accidents if activated, plus this can dissipate to the different sectors of the home or office. It is better to leave the Center alone this year. Continue to upgrade your metals here if needed; no renovations or ground-breaking activities.

R

eference

s

: Joey Yap Feng Shui & Astrology 2022, Christian I-ching, Richard Wilhelm; Picture Healer; Abundance Qi; Feng Shui Insights
Hexagram Archetype #13
Fellowship
above CH'IEN/ The Creative , Heaven
below LI / The Clinging, Flame
THE IMAGE




Heaven together with fire:




The image of FELLOWSHIP WITH MEN.




Thus the superior man organizes the clans




And makes distinctions between

things.
"True fellowship among men must be based upon a concern that is universal. It is not the private interests of the individual that create lasting fellowship among men, but rather the goals of humanity.
That is why it is said that fellowship with men in the open succeeds. If unity of this kind prevails, even difficult and dangerous tasks, such as crossing the great water, can be accomplished.
But in order to bring about this sort of fellowship, a persevering and enlightened leader is needed—a person with clear, convincing, and inspiring aims and the strength to carry them out."
(The inner trigram means clarity; the outer, strength.)~ Richard Wilhem

There is a time...
-To align a strong fellowship to God's purpose.
-To choose a leader who carries God's light faithfully and whose core is yielding and soft.
-To know that a fellowship built around such a leader can accomplish great things.
-To know the difference between a united fellowship and a random gathering of individuals.

Now is that time. ~ Christian I-Ching